We equip students to love God and love others through Christ-centered education.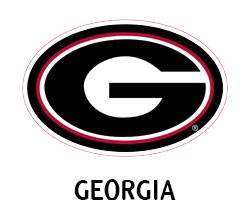 The Annual Golf Tournament
Tuesday, October 10
Shadow Days &
private tours available
Accepting application for the
2023-2024 school year
Prioritizing the safety of our students
DCS Gymnasium
Saturday, October 14
Dominion Christian School. A place where your kids go from classroom to classroom, where they play basketball and build circuits and memorize scripture and drama lines and so, so much more. It's more than just school … it's where students experience life and community. 
The close relationships among our families, students, and faculty provide an atmosphere that helps each student thrive during the most challenging and exciting years of their school careers. 
Educational excellence … unapologetically Christian.
Dual enrollment is made possible through the Accel Program allowing qualified sophomores, juniors, and seniors to pursue advanced studies while receiving high school credit and college credit. Dominion has approved faculty to teach one or more TMU courses. Additionally, we also offer TMU courses through their online program. At this time, the Georgia legislature has determined that credit hours earned through the Accel Program do not count toward the limit of postsecondary hours paid for by the HOPE program.
Program Benefits
Courses qualify for both college and high school credit. Courses are through a fully accredited program; courses are widely accepted as transferable college credits.
Credit hours earned do not count toward the limit of post-secondary hours paid through the HOPE program.
English
Advanced Composition
Literary Types & Composition
History
World History, Part A
World History, Part B
American History, Part A
American History, Part B
Mathematics
College Algebra
Pre Calculus
Calculus w/Analytical Geometry
Elementary Statistics
Language & Electives
Introduction to Spanish, Part A
Introduction to Spanish, Part B
General Psychology
Learn more about Dominion.
"A Cobb County gem. Great campus setting with excellent academics and an unmatched spiritual emphasis in all they do. Students have the most amazing opportunity to be influenced and mentored by godly teachers who truly pour into their daily lives. We consider Dominion an essential part of "our village" that has helped to mold our kids in the greatest of ways."
DCS Parent on GreatSchools.com
Dominion Christian School welcomes students who discover that Dominion is the best fit for them. Students and families considering enrollment for the fall are welcomed and encouraged to contact Mrs. Stansel, Director of Admissions (lstansel@dominionmail.org).